Get the Bakery delivered to your door monthly with New and Limited Edition products in our Bakery Box Subscription Box. With the option to Subscribe for a monthly discount or as a one-time-only Purchase, the Bakery Box is a great way to explore our signature scents and products at a low investment.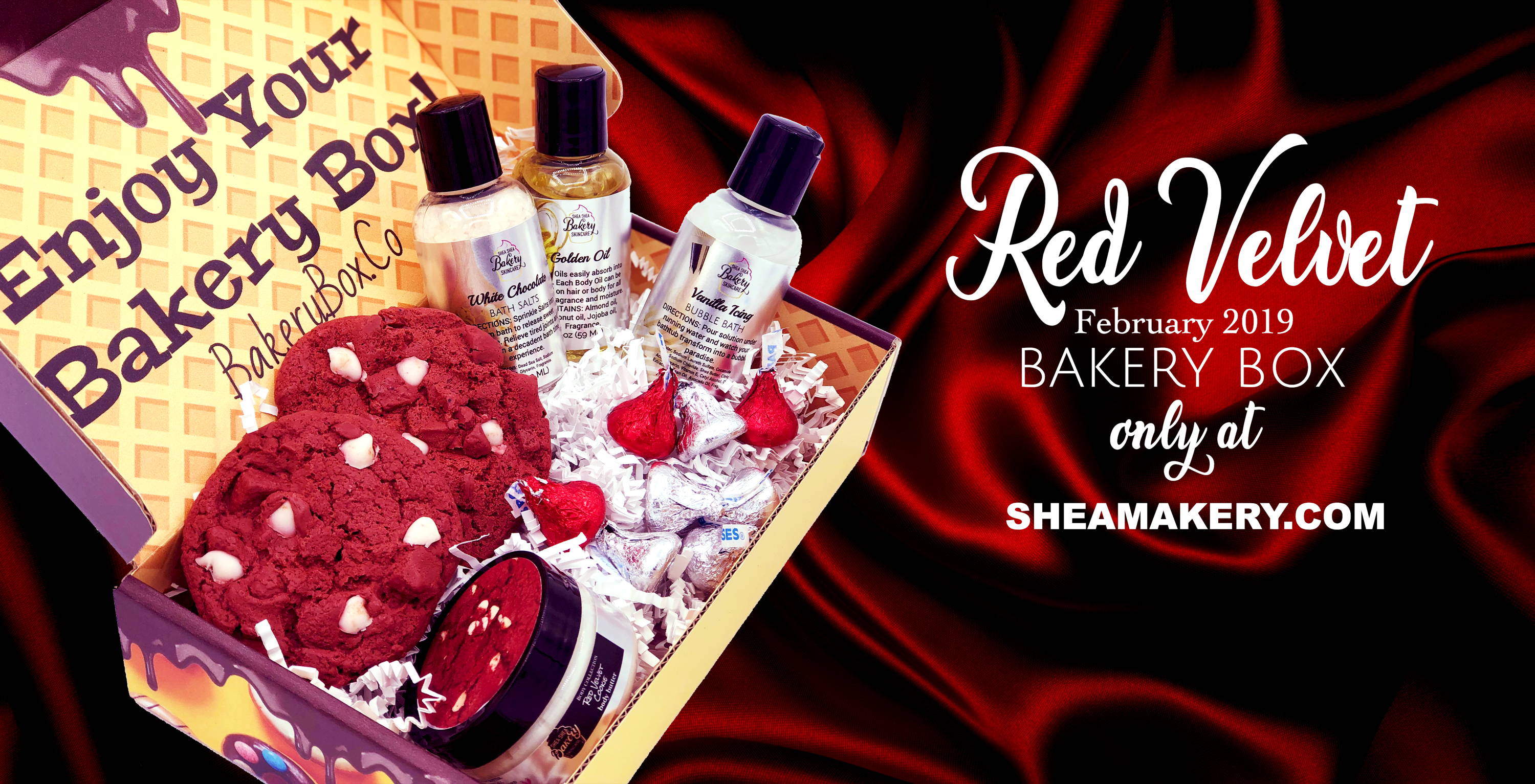 EACH MONTH HAS IT'S OWN THEME
Each month, the Bakery Crew curates one of a kind products that will only be featured in the month's Bakery Box. Occasionally popular products will be available permanently and available for separate purchase on Sheamakery.com. The Box usually features items similar to what the Bakery already carries such as Body Wash, Lotions, Cremes, Candles, Facial Skin Care and the like. From time to time you will even receive a full sized edible treat in your box! Affordable and fun to receive, the Box makes a perfect gift or monthly treat to yourself.
Check out some past features below!