Health and Wellness Education
Interested in Health and Wellness?- Here are 5 courses you can take!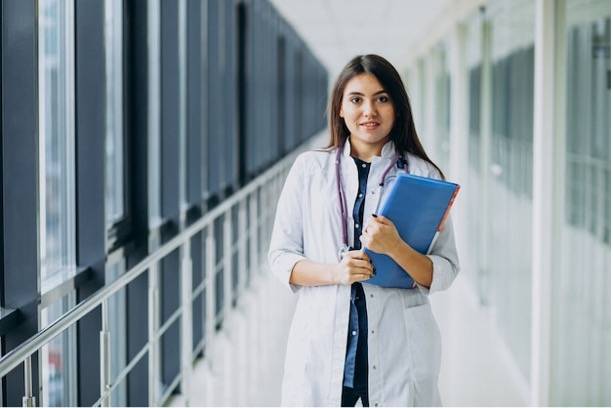 Image credit: freepik
Source: https://www.freepik.com/free-photo/attractive-female-doctor-standing-with-documents-hospital_7376775.htm


Your educational background has a direct impact on the career paths you take. In fact, data reveals that 27% of graduates end up in a job that is related to their studies. This is based on the first three jobs that people pursue after graduation. As such, if you plan on working in the health and wellness sector, it is crucial to take courses that are in line with your interests and prospective career.

That said, below are 5 courses you can take:


Global Health and Disability

If you're concerned about providing improved access to healthcare for all, then this is the choice for you. It covers the significance of the health and wellbeing of persons with disabilities (PWDs) in the context of global development. Expect to learn about the challenges to health that PWDs face, and why they have poorer health as a result. Global Health and Disability also discusses the links between long-term health conditions and disability.

Upon finishing the course, you can become a disability support worker. In this job, you will have the responsibility of assisting PWDs with their daily tasks including personal care, food preparation, and mobility support.


Biological Psychology

If you are curious to know how brain functions affect behavior, then you are a great fit for this. This course explores the relationship between biological systems and human behavior. Its main focus revolves around the different parts of the brain, hormones, and neurotransmitters. Biological Psychology also highlights neural flexibility and the interaction of nature and nurture. Other topics included are psychological disorders, memory, emotion, and stress.

An extremely in-demand career in psychology right now that is being pursued upon graduating is becoming a mental health counselor. You won't be able to prescribe medicine like a psychiatrist, but you can most certainly help people deal with mental issues like stress and marital problems. And with good mental health becoming increasingly valued in today's society this has led to a huge demand for specialists in the field.


Food Science

People interested in developing healthy meals and food products are perfect for Food Science. The main goal of this course is to understand the science behind food and how it can be applied to create nutritious food plans. Here, you'll be able to learn about macronutrients and micronutrients in detail, understand the role of food science in food preparation, and use the knowledge you've gained in creating balanced meal plans.

Food science can serve as your first step in becoming a food technologist. These professionals are responsible for making sure food products are safe and meet specific standards.


Personal and Community Health

This course is well-suited for people who have a passion for helping others, as it deals with health on the community level. It revolves around developing an understanding of the attitudes and practices that play a part in individual and community health. The main subject matters discussed are physical health, intellectual health, psychological health, social health, and environmental health. Since one of its main focuses is the community, there are also lessons on risk communication campaigns and strategies.

After taking Personal and Community Health, you can become a community health worker. In this role, you will address a community's urgent health problems and ensure that its members have equal access to care.


Fitness Instruction

Those who have a love for physical fitness should consider becoming a fitness instructor. This equips students to provide consultation and training to people in order to improve their physical health. You will take lessons on cardiovascular exercise, body shapes, and weight gain and loss. It also goes into developing workouts for different genders, age groups, and conditions.

Following its completion, you can move on to becoming a fitness trainer who will help people meet their fitness goals. You may also be tasked to help people rehabilitate after an injury, and make recommendations on the best routines.


The courses you take will influence your future job. Hopefully, these courses will help you change your career or simply equip you with the skills to become a health and wellness professional.
Article written by Riley Jessie
---